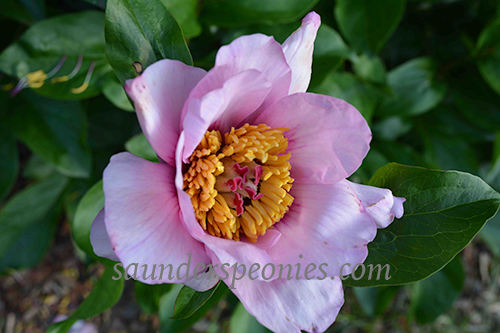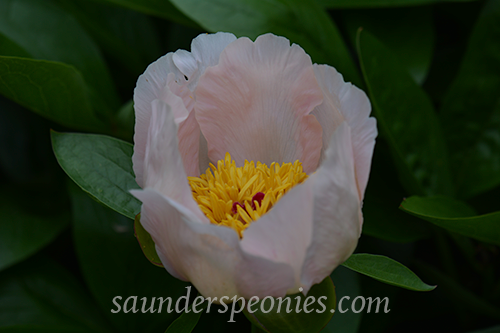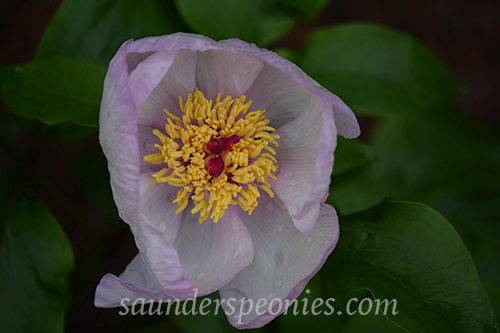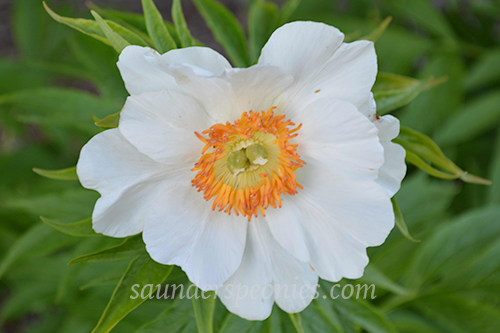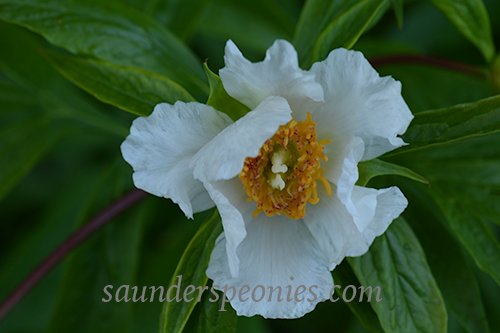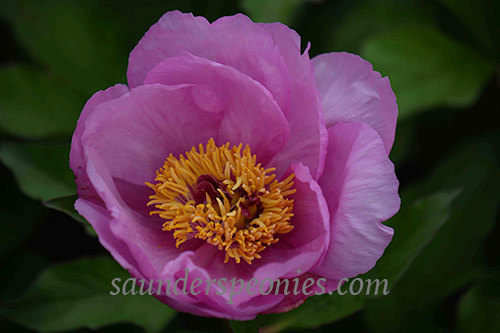 In a 1978 Paeonia newsletter, Silvia Saunders listed these as her favorites, or at least what she most felt should be saved, sometimes to preserve the contributions of a difficult to grow species:
'Halcyon'

'Fireflame' (possibly refers to 'Firelight')

'Silver Dawn'

'Angelica'

16350 F2 (possibly refers to 'Blushing Princess')

'Picotee'

'Early Windflower' and 'Late Windflower'

'Lavender'

'Camellia'

'Diantha'
Unfortunately, I have not found sources for 'Fireflame', 'Angelica', or 'Diantha'. Silvia described 16350 F2 as a "pretty peach ice-cream color" and double; it is possible this is the plant registered later as 'Blushing Princess' but we will likely never know for sure.  In her notebook, Silvia questioned the description she had written of 'Fireflame' as possibly referring to 'Firelight', so I am wondering if she also confused the two in this list. It could easily be among my top ten.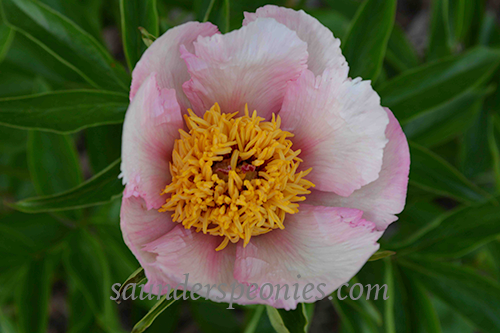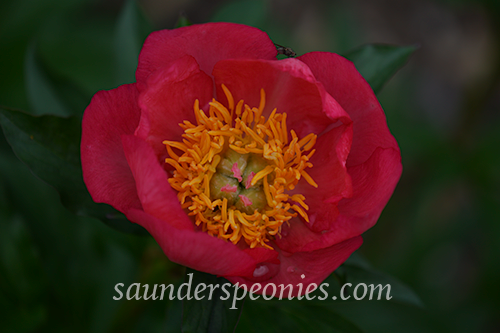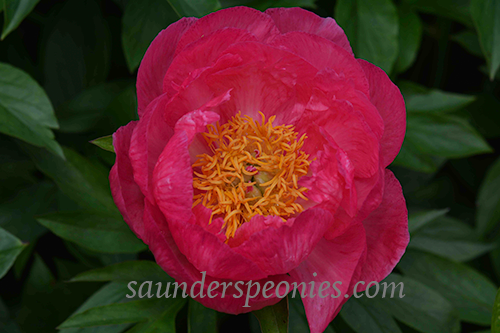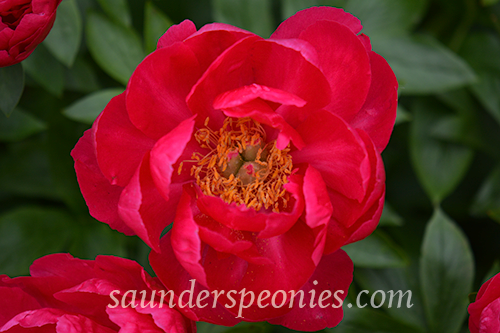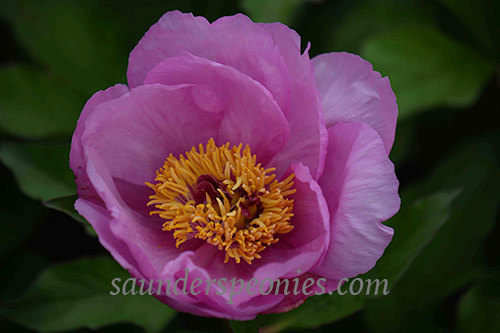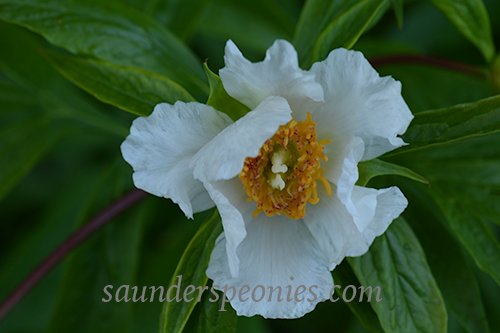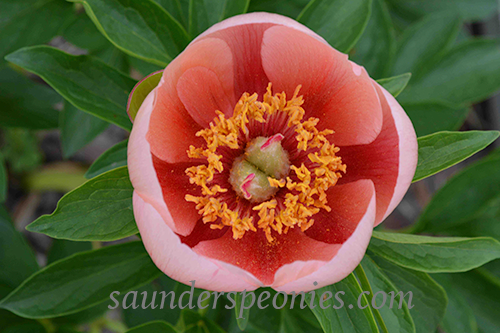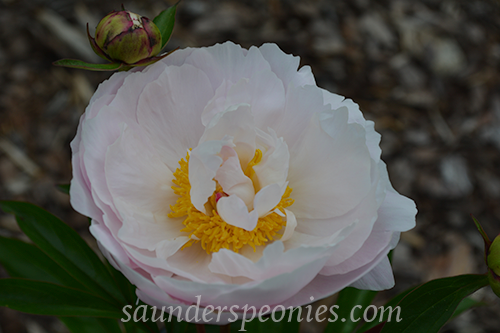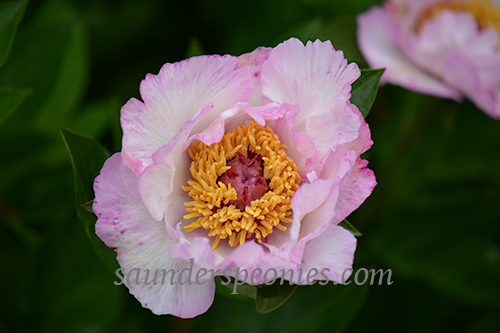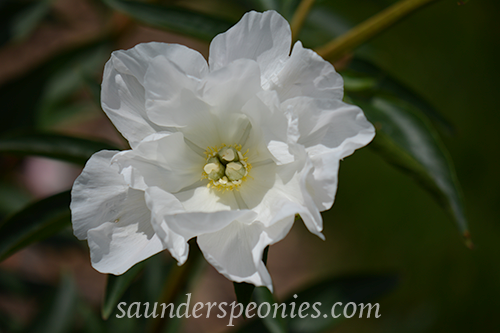 Both 'Tranquil Dove' and 'White Innocence' can be finicky but when they perform, they are very intriguing. Hmm, I think I detect a pink theme here.  I need to include more reds next time around.
Other's Favorites
I've asked other peony enthusiasts for their favorites and why they chose them.  Here are some responses.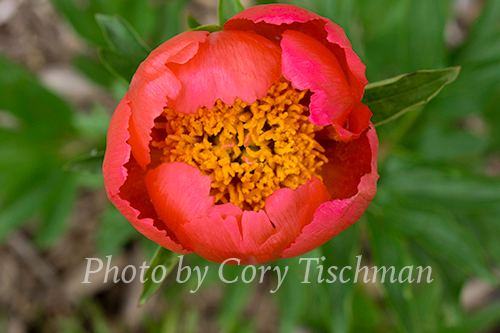 Cory in Wisconsin reports 'Good Cheer' as his favorite because "I can hybridize with it." Certainly Don Hollingsworth, among others, used it extensively in his breeding program.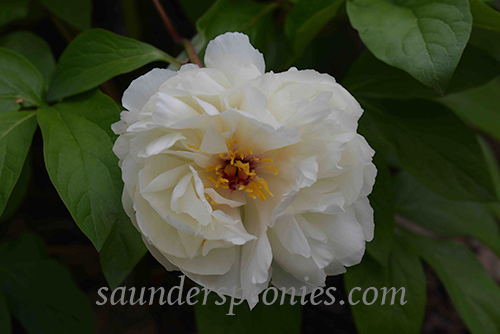 Leena in Sweden says 'Ballerina' is her favorite Saunders peony.
"There is no peony like it, the many, small petals, the soft greenish hue, the form of the flower and the beauty is enhanched by the red carpels. Graceful flowers, beautiful foliage, lovely spring colour."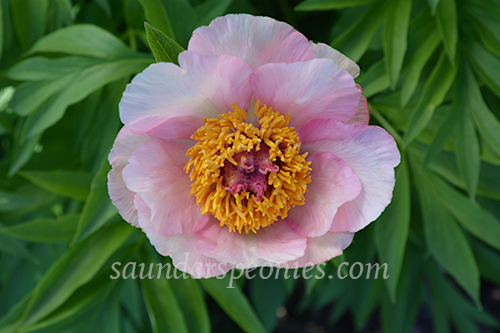 Kris in Iowa loves 'Nosegay' 'because it signals the start of a new bloom season."